Upcoming Web Browser: Google Chrome 3
Fri, Sep 4, 2009 One-minute read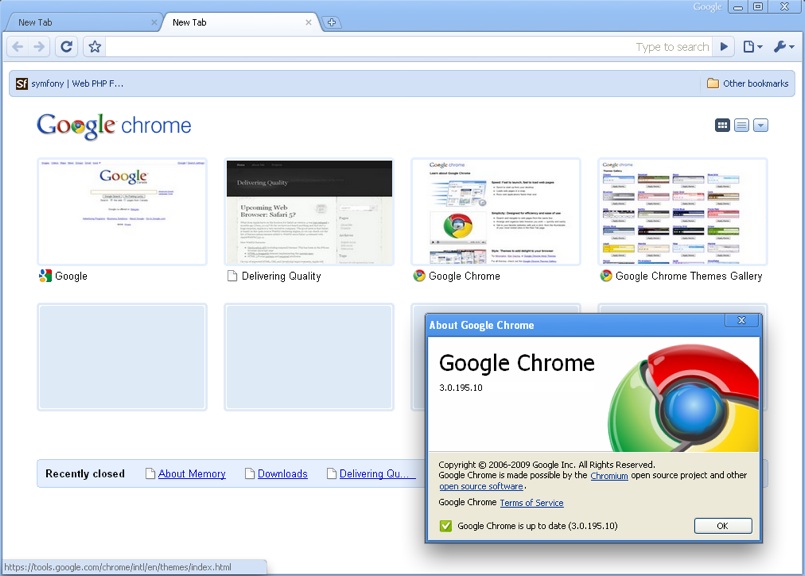 The beta version of Chrome has been available for a few months now with a faster Javascript engine, a better new tab look, and the Omnibox (an improved location bar).
What key enhancements has Google added for developers? Well Chrome adds support for new features in WebKit:
For users, Chrome add support for custom themes, similar to Firefox's personas but is more complete by changing the look of the toolbar and the browser pages (new tab page, etc.). See the Google Chrome blog for more info.
Download Google Chrome beta.
Estimated Release Date: 2009?